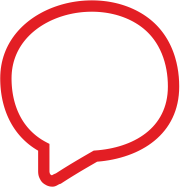 Our goal is to maintain and prevent any incident, so that our customers have the confidence that nothing will fail.

Comprehensive maintenance of their equipment, servers and facilities
The most important key commitment and success for Experiencia Ahorro División Gestión Management Division is its human team. A team of highly qualified in the use of technology as in the working knowledge of the business areas in which it does work..
The research and innovation capacity of our research team is what has allowed us to distinguish ourselves in the market as leading company that is committed to innovation as the only way to competitiveness.
Once you installed your system requires monitoring and advice, as the computer is constantly evolving, both in terms of hardware and software.
The real evolution of these processes requires a more comprehensive daily, the software must be fully updated, both fully automated level of operating systems, antivirus, application vulnerabilities, with event logs to detect any abnormality.
One of our main services is to offer our customers a comprehensive maintenance of their equipment, servers and facilities.
The purpose of this maintenance is to prevent any incident. To adapt to our customers we offer several services completely customized and tailored to the client maintenance. From the most basic to the most complete and always considering the needs of each client to not pay for services you do not need.

Comprehensive maintenance of their equipment, servers and facilities
Confidence. The teams working on better security as their status is known, and its operating conditions.
Longer equipment and facilities.
Prevent future incidents by reviewing, updating and control of the various tasks.
Ensure uninterrupted work.
Minimize the number of incidents and so the damage they cause.
Lower cost of repairs