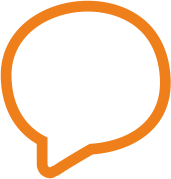 Every day your vehicle faces major efforts and test full strength for hours and it must use its full power. Improved behavior. Increases productivity.

The management of energy services
In the Experiencia Ahorro División Automación, we prepare your vehicle for all parameters and data necessary to enable us to know where and how the expenses occur.
Analyzing data and managing them personalized to their own needs, we will get the most efficient way to act for savings and return on your vehicle and therefore your company or exploitation.
AsesorAdvice for control and route optimization.
Analysis of energy management of the vehicle.
Diagnosis of energy efficiency in transport.
Advice for financing energy efficiency solutions.
Direct communication with the driver.
Expense control.
System alerts.
Management of available resources.
Accounting.
Know the exact cost of your vehicle in real time without estimates.

Analyze· Decide· Save Money
We present an assembly design from modules on the functionality of the units conforms to the demand. The modular design allows to increase the capacity of each transport and allows customization, being adaptable to the needs and characteristics of any type of transport
As part of our personalized management, we conducted a preliminary study of your needs. The installation of volumetric measuring and our management module will help us know what is the consumption to achieve the greatest savings possible.
We provide access to the vehicle in real time, which will help to monitor more effectively the journeys made, including the mileage and performance of work optimizing time.

A well run we generate efficiency savings
Route optimization. You can locate in any of their vehicles any time, increasing safety and effectiveness. This way you can see from the center which is the closest to each location to perform work vehicle. This will save time and fuel.
Expense control. With our system you can check the routes. With data collection, time, location, type of activity of each vehicle, you can better plan each day to facilitate and optimize productivity. And thereby benefit.
System alerts. Alarms that you set will be notified immediately. That will be informed at all times of the state of its fleet (incidents, reviews, schedules, etc ...)
Roads. It allows us to meet real-time road conditions, withholding, works and meteorology.
Resource management available. Thanks to the control provided by the system, you can predict when and where you have to refuel.
Driver direct communication. You can identify problems and fix them more effectively.
Access all vehicles in real time in a single click, it will help to monitor more effectively the work, reflecting on the map the exact location where other parameters is or has been, consumption, and optimizing time and productivity in the management of your company and your analysis allowing calculation of a real way the benefit.